CD's: Glasvegas 'Later…When The Tv Turns To Static', Babyshambles 'Sequel To The Prequel', Phillious Williams 'Stay Ugly Beautiful', Charlotte Gainsbourg '5:55' and Songdog 'Bacharach & Kerouac (All You Gotta Do Is Press Play)'.
The 3rd Glasvegas album proper arrived in deluxe format with a DVD containing live performances, interview and videos, all in a lovely book bound presentation, though the contents of the book amount to little more than a lyric book. The album itself, though much better than the second album still sees the band fail to deliver on their early promise, though only just so. Musically this is a more complete offering, the overall sound pushes sonics with reverb and feedback and a generally cacophonous feel. As a whole if flows well and the softer moments sit low fi enough to add to the feel. However lyrically it's a bit cumbersome (although truly heartfelt) and for me James Allen's heavy Scottish brogue occasionally get's to be too much. I'm probably nitpicking, the album as a whole is worthy, it just feels that the band have come up just short again. Except for the bonus DVD that is. The band runs through the new album in a 19th century church somewhere in Glasgow, and a mighty fine thing it is too, the songs benefitting from a softer and subtler presentation.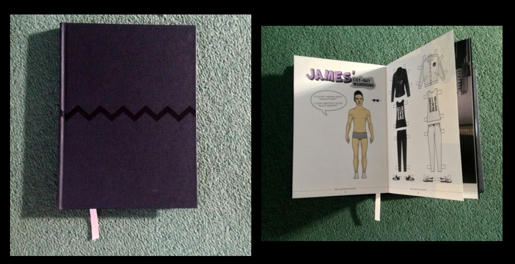 Also there with a 3rd album (and first for 6 years) are Babyshambles. It's no letdown but also moves the band on no further than the previous album did. Pete has still produced better post Libs records than Carl despite his well documented issues with, well many things really. There's gonna be no new fans won but if you've followed what's come before then you'll like this one too.



Also this week I came across Charlotte Gainsbourg's 2006 CD '5:55' at a boot sale, I think I paid 50p for it. With songs written by Jarvis Cocker, Neil Hannon and Air and produced by Nigel Godrich it can't fail to be fine thing and is a bargain worth every one of the 50 pennies I paid for it. Also into my possession came a fine Songdog sampler assembled for me by a friend, a double disc best of, beautifully handmade packaging and also a very fine thing. I've only got through one disc one of it so far but mightily enjoyed it and I'll definitely investigate the band further.
CD find of the week though is Phillious Williams's first proper band CD which I picked up from Leigh On Sea bar/eatery Ten Green Bottles. This version is a limited edition CD with four extra tracks, not sure how the final version being launched in a few weeks time will differ (the main album has just 7 tracks, more of a mini album really) but it'll be hard to improve on it. I'm already familiar with many of the songs and am well pleased with versions offered up; if you're fan of anything that's quality you should go for this. It's a punk, rock'n'roll, country and spaghetti western hybrid. The version of 'Teenage Punk Queen' deserves to be heard everywhere, and though two of the bonus tracks are instrumentals they are indeed superb instrumentals, 'Ride Boldly Ride' clocking in at nearly 10 minutes but feeling like half of that. Not just my favourite CD of the week but one of the best this year too. You can get it here ….


On vinyl I've also acquired the new Pixies 10" EP, which I'd burned to CD the moment my FLAC download had arrived at my inbox a couple of days previously. I'm loving these new Pixies tracks. Yes they lack some of the intensity of original Pixies stuff but then again this is what you'd hope the band would sound like if they carried on making music over the last 20 years. There a lot more pop sensibility on display, in fact an almost sunny Californian feel to some of it, but the edge is still there too. Great stuff. Snap up the vinyl while (if) you still can, there's only 5,000 worldwide.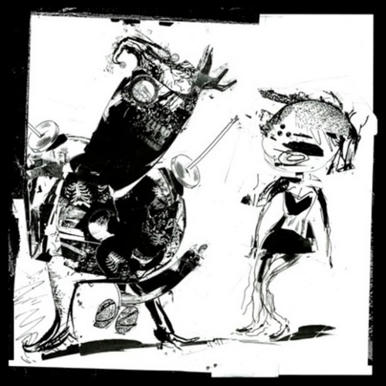 And finally coming my way via downloads this week. Though first of all I'll explain my stance on downloads. I don't agree with something for nothing, artists need income in order to survive and develop and flourish. However a guy like me can only spend so much on music and there's just so much I read about that I wanna hear. So, I'll often download, mostly by torrent, things I want to hear but just can't risk the cash on. If I like it, I'll buy it, always, as most recently with the mighty fine Daughn Gibson. Or in the case of the Beach Boys new box set, If I've already invested heavily in an artist who then releases something containing stuff I already 90% have I may download the bonus stuff. The CD 'Made In California' set contains one disc of previously unreleased/unheard or rare stuff, and none of its essential. It's a fine set in whole, particularly if you don't own previous Beach Boys box sets. But if you do, then save your money. I've also had the Arctic Monkeys new album (which I'd already pre-ordered); I've not listened yet but I'll talk about it when the CD turns up. And I've investigatively downloaded the 1975's debut too, not listened to it either but I may mention it once I have.
So apart from further working towards completing an exhaustive trawl through Martin Stephenson's complete recordings, that this week is my musically acquired life. Some of this will be in a rapidly approaching podcast.
Ian