Only a couple of purchases this week, Kings Of Leon 'Mechanical Bull' and Nirvana 'In Utero – 20th Anniversary Deluxe Edition'. Not even downloaded anything this week though I did get to Fleetwood Macs first night at the O2.
So, too it then with Kings of Leon and 'Mechanical Bull', their sixth album would you believe. And the good news is it's their best since the 3rd, 2007's 'Because Of The Times'. The production and arrangements are less synthetic than the last two supposedly more commercial albums. The songs have a simpler touch; there are better tunes to be heard than on those albums too. I only bought the standard edition as I wasn't expecting much from this, having barely played the last two, but having enjoyed this album I was able to get the two bonus tracks via the means of t'internet. It's not their best, in fact it's only their fourth best out of six albums buts it's decent. I've only played this once so far, but it will be listened to again which is more than I can say for 'Come Around Sundown'.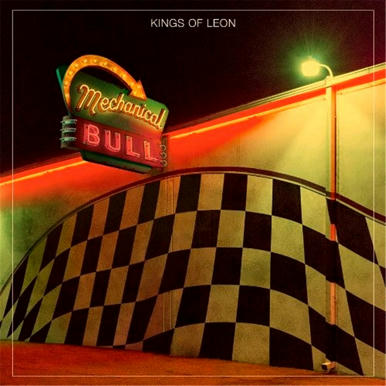 That's a fair few words for not a lot of opinion, that because most of my opinion has gone on this week's other purchase, the Nirvana 20th anniversary edition deluxe 2 disc version of 'In Utero'. So let's be plain here, 'In Utero' is probably in my top ten albums of all time and is by far my most played Nirvana album. I loved the 20th anniversary edition of 'Nevermind', you could really plot the development of the band from indie heroes to global 'rock' stars, the demos showed development and craft. The re-master made a noticeable difference to the sound. Less so here. I'm the sort of person upon whom purchasing a release like this will sit down and compare the original to the re-master. Here, I could hear no discernible difference. Far more popular with me was the new 2013 Steve Albini mix, the vocals were clearer, everything a little crisper, a less muddy sound overall. Not exactly essential, but I enjoyed listening to this new ever so slightly different mix of the album. The demos however don't reveal much. Most of the songs were born out of studio jams, and though the band were clearly on their groove the resulting mostly instrumental demos hold little interest for me. The bonus tracks on disc one are great though, nothing new apart from the two original Albini mixes presented (which any Nirvana internet hunter will have already heard, I've had the original Albini mix on my iPod for years), but it's great to have the b-sides and charity album etc tracks collected in one place and it has to be said in the case of these songs, sounding better than ever. Many reviews of this release have played upon the fact that Nirvana had a lot of humour within them as a collective, but make no mistake, this album is not, never was and never will be a light listen. It's heavy, screechy and screamy and what happened next can be traced back to feelings expressed in these songs. Final gripe is the pricing. Whereas 'Nevermind' 20th box set could be got for about £50 on release this one as a box set is pushing £100. Yet if you buy the two disc set and the simultaneously released 'Live & Loud' DVD you'll have only spent about 30 quid, and all you'll be missing is the 'Live & Loud' audio disc and the book. No lyrics in the two disc version either, which the original album had. Still, the haul through the Nirvana vaults should be over now, leaving the music to stand on its own. As I've said, one of the great albums, but only an OK re-issue.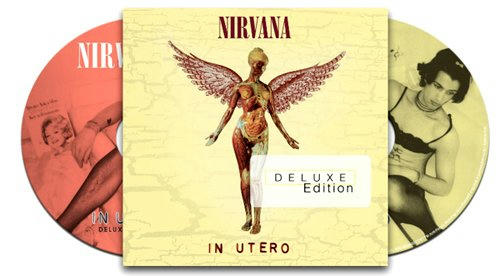 I was also lucky to catch Fleetwood Mac at the O2 on the 24th. I say lucky, unfortunately Christine McVie did not appear on stage with them this night, but it was still a great gig. The band were clearly loving it (hard to tell with John McVie but the other three were buzzing) and the performances were superb. Stevie Nicks sang her heart out and was most endearing whilst Lindsey Buckingham showed what a master of his instrument he is and was basically a little mad. In fact, a lot mad, though I like him even more because of it. Highlight for me was 'Tusk' which I filmed and you can (rather shakily and nearly completely) see below. C'mon guys, get a new album out, your public demands it!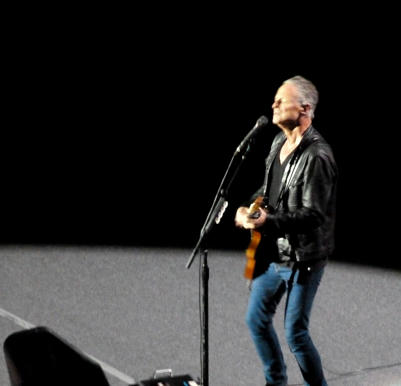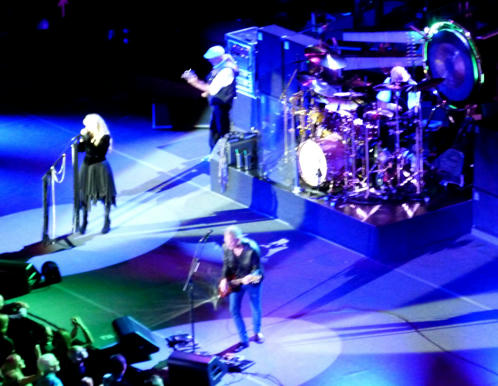 And that was it this week. I have revisited the Manics album and thoroughly enjoyed it on 2nd listen, also very much enjoyed the demo disc versions too. Also listened to a Kylie recording of a Prefab Sprout track (more on that next week, also a new Sprout album only two weeks away) and Green Gartside (Scritti Politti) version of Nick Drake's 'Fruit Tree' from the 'Way To Blue' tribute project. Very nice too.