So, after three weeks, here I am back with my weekly thoughts on the music I've listened to/purchased. What can I say, I wasn't in the mood for writing, but I'm (nearly) over it now, so, proverbial pen on virtual paper, here goes. This includes, Prefab Sprout vs. Tindersticks, Van Morrison 'Moondance – Expanded', a Tears for Fears deluxe edition, a Matthew E White special edition and another HMV 4 for a tenner deal, involving, Ian McCulloch, Massive Attack, Olympic Closing Ceremony compilation and a Talk Talk tribute thingy. And a diversion in Nicole Atkins.
So, from the top, two bands (well, one band and one "band") revisiting their past in different ways. Firstly Prefab Sprout with 'Crimson/Red', in essence a Paddy McAloon solo record (written/performed/produced…) in the style of his bands heyday, a self serve Stars In Their Eyes. And for the record, it works. Ok, so it's not up there with the classic Sprout albums but it is (in places) a mere heartbeat away. I do hope Paddy can keep his shit together and stay healthy and bless us with more songs soon because this is a welcome return to a sound of quality from the past.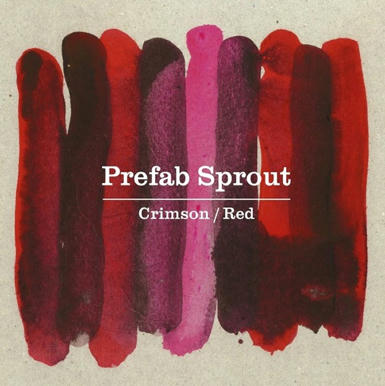 Tindersticks on the other hand revisit their past in a more literal sense, revisiting songs from their 20 year history that they feel that they can perform better now with the benefit of age, wisdom and experience. Recorded at Abbey Road it's a strange one, some album tracks get the treatment, some songs from Stuart Staples tentative solo projects and most definetley not a best of. However, a Tindersticks at Abbey Road album was never gonna be a failure, and though some songs are barely different at all from the originals the band have crafted yet another fine album. Standout for me is the cover of Odysseys disco ballad 'If You're Looking For A Way Out', originally from 1999's fourth album 'Simple Pleasures', here sounding even more soulful, plush and heartfelt than ever.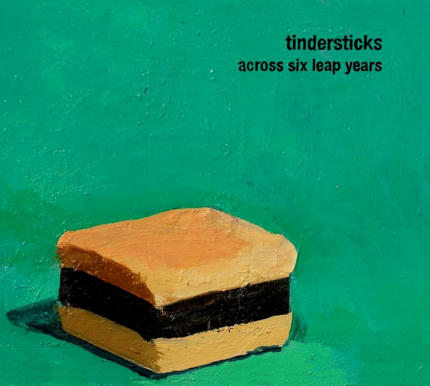 What can you say about Van Morrison's 'Moodance'? By far my most favourite Van the Man album, this is a standard deluxe re-issue, a subtle re-mastering that does improve the long available standard CD edition, and a bonus disc of alternate takes and out-takes. I went for the two disc version with an 11 track 2nd disc. I found it really interesting to hear the works in progress and unreleased songs, and I have, ahem, 'acquired' the two extra discs from the mega expensive version with even more alternate takes. But what you really need to know, if you don't already, is that 'Moondance' is a nearly unparalleled work of exquisite genius. The man himself, Van, may be aghast at this re-issue but as a fan I love it. Sorry Van. The Man.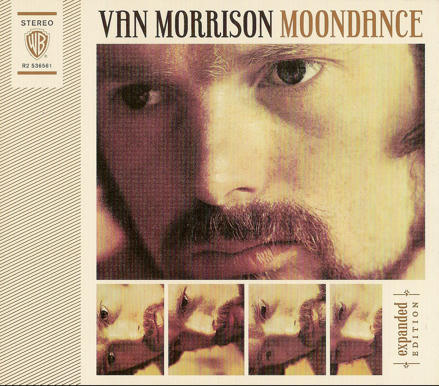 The Tears for Fears Deluxe reissue of debut album 'The Hurting' fell into my hands more by accident than design. It was there in the store, fairly reasonably priced, I was pissed off and needed something and the money was in my pocket. I'm glad I bought it. The album sounds better than ever, a very decent re-mastering job, the music really leaps out at you. Early versions, b-sides and extended versions are all swooped up on the 2nd disc, including a long time fave of mine, the extended mix of the hit version of 'Pale Shelter'. I'm well pleased I picked this up, this a great album; I now prefer it to 'Songs From The Big Chair'.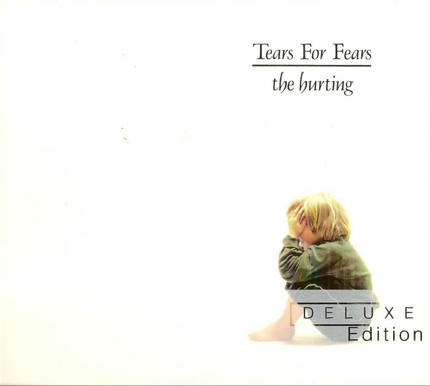 Matthew E White hasn't waited long to make critics fave 'Big Inner' available as a special edition, following on 9 months after its original UK release in January. No remixes or alternative versions though, simply 5 new tracks on a 2nd CD ('Outer Face'). This is a critic's fave in much the same way Josh T Pearson was a couple of years back. This isn't gonna spawn any worldwide hits, but it's smooth, well produced and recorded, an intriguing listen. It's kind of old school soul but it has an alternative slant, quite low key in fact. It kind of demands you sit down and listen to it, it's not driving or background stuff, you gotta pay attention. I feel quite pleased I didn't buy it upon release as now I have the extra stuff without having to buy the main album again. Record companies really should stop fleecing fans, no wonder people do dodgy downloads.


I also managed to find another 4 albums in HMV's 4 for a tenner bargain bucket. Ian McCulloch's 'Slideling' is his third solo album and first after re-starting Echo & The Bunnymen. The version I picked up was the recent Edsel re-issue. It's not very good. It's very bad either, just too safe and uninspiring. To think that the guy who wrote the words to 'The Cutter' or 'The Back Of Love' etc could end up writing this stuff is just a little sad, but that's the way it goes, we all get older and mellow out, don't we? Massive Attack's 'Blue Lines', their debut from 1991 was given a remix/re-master work out in 2012 and this is the version I picked up. It was, still is and will always be a great album. The new version doesn't depart radically (it's more of a re-master, less of a remix) from the original though does sound a little less of its time, well worth the £2.50 I effectively paid for it. The 'A Symphony of British Music – Music for the Olympic Games 2012 Closing Ceremony' double CD is notable for some new versions of established acts great tracks. Elbow's 'Open Arms' and 'One Day Like This' sound great here, I even like Russell Brands take on 'Pure Imagination/I Am The Walrus' but the Who's new version of 'My Generation' is excrement. Worth it for the good stuff though. Finally the Talk Talk tribute album is a real mixed bag. Nothing I've listened to on it yet was terrible, some of it even pretty good. Not many well known names though, but again, at £2.50 worth a punt.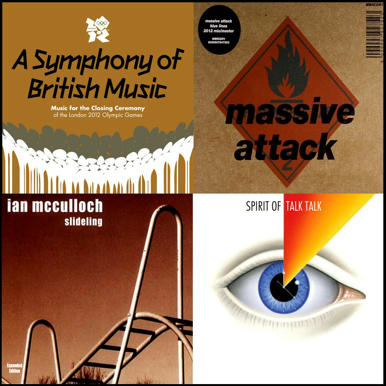 I've also had a relisten to the two Nicole Atkins albums so far released. Bloody great they are too. If you've not heard her, check them out. Great vocalist and great songs. This led me to hunt down anything else she may have sung but not put on an official album. This includes 'Daytrotter' session versions, EP tracks, songs given to tribute albums, and guest appearances. This resulted in a home produced CD of this stuff. Here's what I made.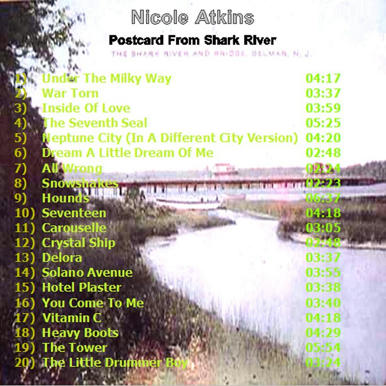 Next week, Arcade Fire's new album, a live Laura Marling EP and who knows what else?