Not many bands can claim to have made their live debut at the Vatican in front of several eminent cardinals, performing as part of a mass at a ceremony there. In fact, quite possibly only Cat's Eyes can claim this. Formed by the front man of The Horrors, Faris Badwan and his friend, vocalist (including opera), multi-instrumentalist and composer Rachel Zeffira in 2010, 'Treasure House' is their 2nd album proper though it does follow on from last year's well received 'The Duke of Burgundy' soundtrack.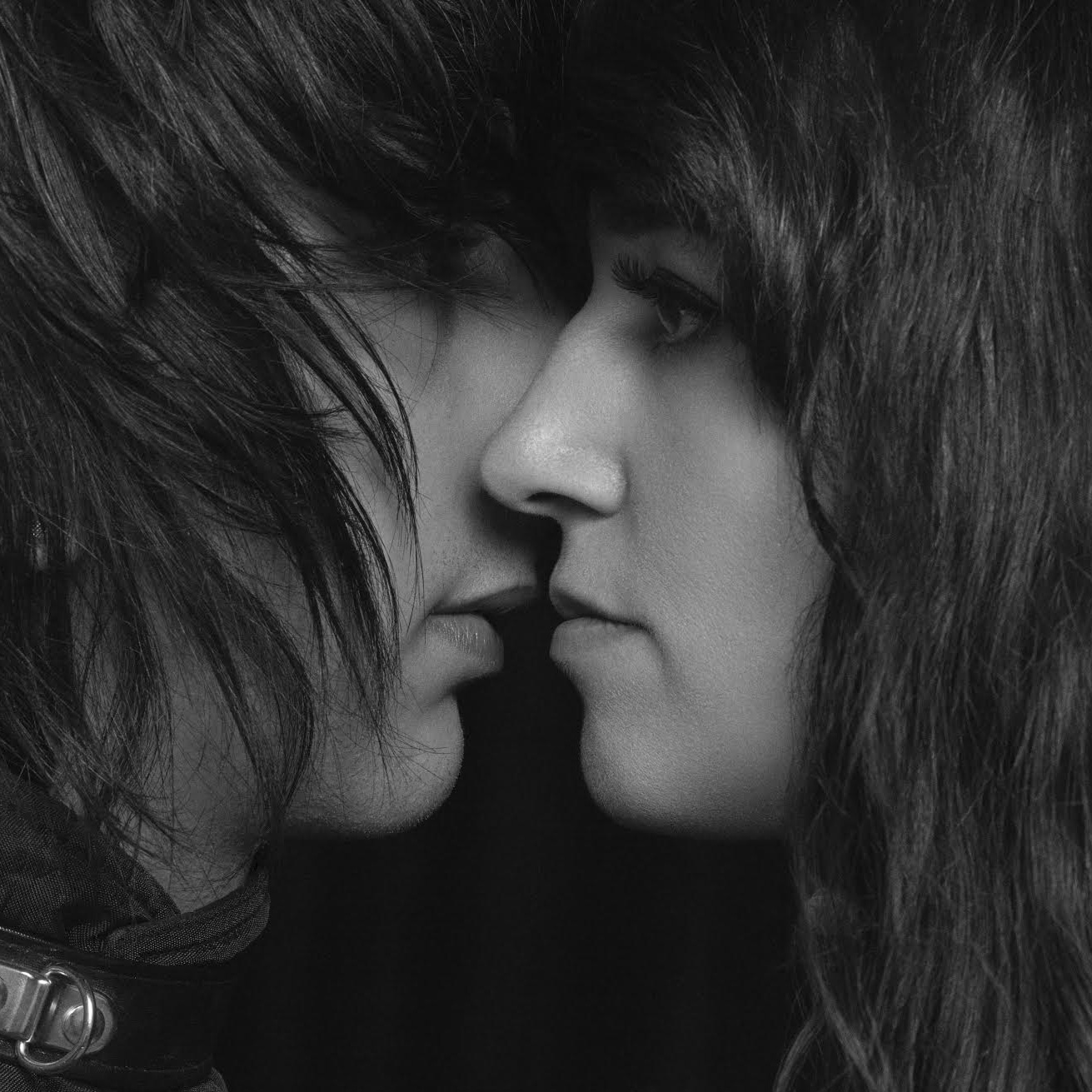 The two began working together as a result of Badwan introducing Zeffira to the sound of 60's girl groups and the production of Joe Meek amongst others, and this was evident on the first album, 2011's 'Cat's Eyes'. These influences are if anything even more evident here, though boosted by an accompanying orchestral score reminiscent of Scott Walkers 60's masterpieces. Though opener and title track 'treasure House' has a feel of the Syd Barrett's about it, particularly in Badwan's vocal. 'Drag' is a sweet sounding song with a typical Zeffira vocal that maybe describes the pairs relationship, 'Oh the things we do when we're together, If they ever knew they would keep us apart'. 'Chameleon Queen' is another bittersweet love song as Faris rejects his girls attempts at a reconciliation. A floating horn motif underpins the understated croon (Faris is not a crooner in the aforementioned Walker league but he's pretty able here) though this lilting number is blown apart by the scorching 60's beat proto punk of 'Be Careful Where You Park Your Car' and a perfect riposte from Zeffira from her mans rejections in the previous song. 'Standoff' with Badwan back on lead is the closest thing here to the Horrors and more modern sounding that what has preceded it though still with a knowing nod to the past. It's urgent, spiky, a drum driven beat song that is the standoff of the situation described in the last two songs. The album is moving with pace, and Zeffira moves back to centre stage with 'Everything Moves Towards the Sun' as she looks back to her youth in Canada with an expression of a wish to share that part of her life with a friend or a partner. It's pictorial, deft and slides the album towards its second half effortlessly and with consummate quality.
'The Missing Hour' finds Badwan back on lead, his developing croon growing in confidence. The background synths evoke bagpipes before the orchestration washes over the whole piece, a song about the clarity that the early hours can bring as night turns to day. 'Girl in The Room' finds Zeffira singing of lost beauty and past glories over a signature 60's string arrangement and firmly strummed guitar. The following 'We'll Be Waiting' suggest there is a loss of life on the way too, a hymnal organ sweeping in though there is comfort in the words 'Don't turn, don't look around, Don't turn away, We'll be waiting for you'. The story continues on into 'Names On the Mountains; as the departed pleads not to be forgotten, the rugged Canadian countryside is drawn again, though the organ that underpins this song is far jauntier than its predecessor even if it's subject is not. The short lyric for the closing 'Teardrops' offers little hope, repeating in its twelve lines the couplet 'Don't you know, You're Always on your own' at the end of each short stanza. Zeffira handles this closing vocal too, the first time the album has carried a lead vocalist over from one track to another, suggesting maybe the story comes more from her that Badwan maybe?
There is a definite feel of a song cycle here, a life/love cycle, hard to pull a message out though for me it seems to be not to waste the time we are given here on earth and to follow your heart as you only get one shot at this thing called life. The eleven tracks here barely scrape past the thirty-five-minute mark, yet if you appreciate melancholy sixties pop and have stuck with the Horrors as their sound has changed over the course of four startling albums then I'd recommend you investigate 'Treasure House'. It's a gem.